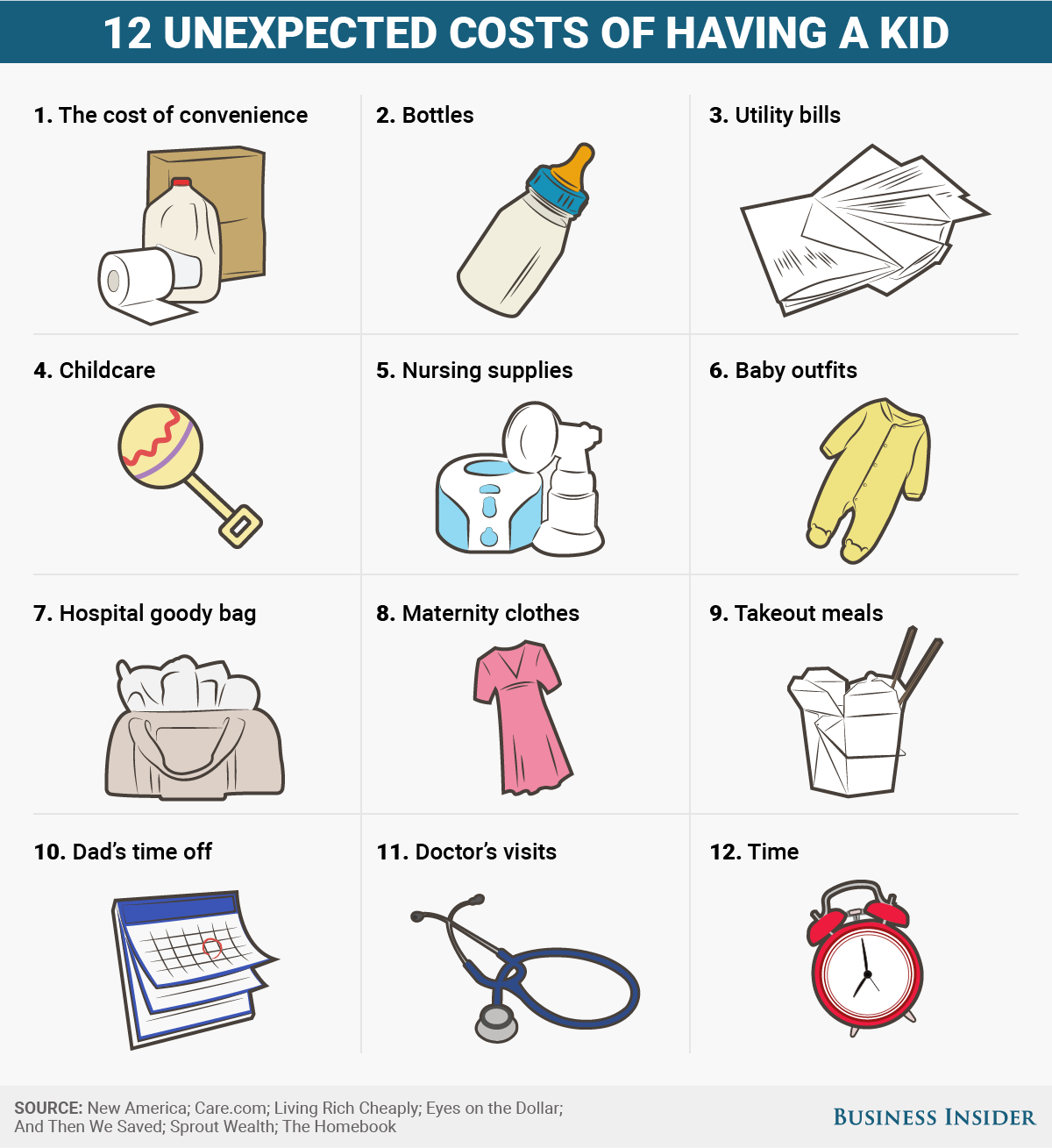 Having a baby is one of the most thrilling experiences in life, but it can also be exceptionally expensive. If you are trying to get pregnant, or have recently discovered that you are, it is important that you prepare early for the cost of having a baby. Getting your finances straight as soon as possible will allow you to focus more on keeping yourself and your baby healthy, and let you enjoy the entire experience without worrying about how you are going to pay for it all.
Pregnancy Tests
The first pregnancy-related expense that you will encounter is the test you will take to confirm that baby is on the way. There is a wide variety of tests available, from in-office blood tests performed by your general practitioner, OB/GYN or Nurse Midwife to simple home tests that involve dipping a strip into collected urine. Most women look to a home test for first information when they suspect that they are pregnant, or are trying to get pregnant. Home tests range from less than one dollar each for the simplest versions, to $10 each for advanced digital read-out versions. In-office tests are generally covered by insurance, but can cost upwards of $400 if you are not insured.
Prenatal Care
Prenatal care is crucial for the health and safety of you and your baby throughout pregnancies. In the best situations your prenatal care will begin in the very early weeks of pregnancy and will be performed by the same team of practitioners that will help you through labor, delivery, and the postpartum period. Depending on the type of practitioner that you elect to use—a hospital-based OB/GYN, a birthing center-affiliated Nurse Midwife, or an independent Nurse Midwife—prenatal care can range from $1,500 to $2,000. This amount can fluctuate depending on what care you choose during this time. One such factor is the number of ultrasounds that you receive. Each scan costs approximately $200, and though many women have one at each visit, many others choose to limit them to one or even none.
During the prenatal period you will also need prenatal vitamins, which can range from $5 to $15 per bottle depending on the formula.
Cost of Having a Baby in a Hospital
You have options when it comes to where you give birth to your baby. In today's society, the most common choice is to deliver in a hospital. The breakdown of costs for this option is as follows:
A straight-forward vaginal birth without complications costs an average of just under $9,000.
• A vaginal birth with complications costs an average of slightly over $11,000.
• A C-section without complications costs nearly $15,000.
• A C-section with complication can cost over $20,000.
This amount will vary depending on the interventions that you choose, such as medication and postpartum options.
Cost of Having a Baby in a Birth Center
Birth centers are quickly growing in popularity. These often-independent facilities encourage self-controlled birth without medical intervention or use of medication. Though there are some medical interventions available, and emergency care close-by, women who give birth in these centers generally want a natural birth without excessive input from others. These centers use midwives and doulas, and often offer comprehensive prenatal care, education, and postpartum checkups. The average cost of delivering in a birth center, without complications or need for transfer to a medical facility, is just over $2,000.
Cost of Having a Baby at Home
Some women choose to remain completely independent in their birth experiences and give birth at home. This type of birth should only be undertaken by a woman that is healthy and at low risk for any type of pregnancy or delivery complication. Costs for a home birth are as follows:
Fee for the midwife and her assistants. This is usually between $1,500 and $3,000, depending on the complexity of the birth plan and the location. This fee also covers prenatal care and postpartum checkups.
• Lab tests to check the health of the unborn baby which average $100.
• Birth supplies, which often includes a birthing tub that ranges from $30 to $200 and a supply kit which costs between $40 and $80.
Baby Supplies
The cost of having a baby does not stop with birth. To care for a newborn you will need a supply of diapers, wipes, and clothing, as well as any luxury items that you may want like a wipe warmer and formula and bottles if you choose not to breastfeed.