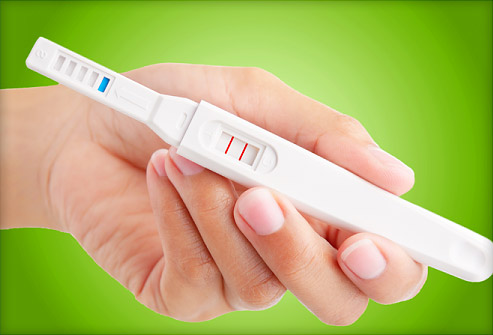 "How much are pregnancy tests?" is a question that can highlight one of the most exciting, and potentially most frightening, moments of your life. If you suspect that you might be pregnant, whether you were trying to become so or not, finding out as soon as possible is probably a priority. Dreaming of becoming a mother can make it almost impossible to wait another moment to find out for sure if you are pregnant, though most types of tests available today require at least six days after conception to show a positive result.
If you are pondering the cost of pregnancy tests because you are trying to get pregnant and think that you may be buying several, you should know that there are many different types of pregnancy tests available. Each has its own method, features, accuracy, and costs associated. At the first inclination that you may be pregnant, it is important that you take a test. Depending on how far along you are, it is possible that an initial test may come back negative due to low levels of the pregnancy hormone in your blood system. Most manufacturers recommend that if you take a home pregnancy test and it comes back negative that you take another a week later to ensure consistent results.
Choosing the right pregnancy test for you depends on various factors. Of course, most women will immediately look to home pregnancy tests for the first confirmation that a baby is on the way, but it is crucial to see a doctor as soon as possible after getting a positive result. Your doctor will want to confirm your pregnancy, perhaps with a blood test and likely a pelvic exam. Seeing a doctor very early in your pregnancy can help to keep you and your baby safe and healthy.
Strips
The strip form of the home pregnancy test is the least expensive option. These strips are dipped into a specimen of collected urine for between three and five minutes, at which point the strip will change color depending on the result. Though they tend to come in packs that include several, each strip is less than a dollar.
Cassettes
Home pregnancy test "cassettes" are slightly more expensive than strips, but are easier to use. Rather than dipping a strip, you collect urine in a dropper and deposit it into a sensor on the plastic cassette. The result then appears as lines. These also tend to come in multipacks, and cost around a dollar each.
Traditional Midstreams
This is the form that most people think of when they hear "home pregnancy test". The easiest to use of the home forms, midstream tests are held in the stream of urine. This means that you don't have to collect a specimen or hold a strip in place. The test will automatically gather the right amount of urine then show a result in the form of lines or simple pictures. These are more expensive than cassettes or strips, costing around $5 each.
Digital Read-Out
In recent years the technology behind home pregnancy tests has advanced and digital features have made them not only more accurate, but easier to read. Studies have shown that a shocking percentage of women wouldn't know how to read a traditional pregnancy test correctly. The risk of this is eliminated, however, by digital tests that collect urine the same way as traditional midstream tests, but then display results in word form on the small screen. Some of these tests are able to detect pregnancy even before you have missed a period and are highly accurate. The most expensive of home pregnancy tests, digital tests can cost over $10 per test.
Blood Test
"How much are pregnancy tests?" may not run through your mind every day, but if it has recently, you may want to look into the services your doctor offers. Even if you have not taken a home pregnancy test, you should discuss your suspected pregnancy with your doctor as soon as possible. If you do not have one, your primary care physician can direct you toward an OB/GYN or nurse midwife that will take care of you throughout your pregnancy, delivery, and post-partum period. The first responsibility of this medical professional will be to confirm your pregnancy and determine how far along you are. This may include a blood test.
Pregnancy tests using blood are far more accurate at detecting early pregnancy than urine because of the prevalence of pregnancy hormone in the blood stream. Your doctor will also want to do a pelvic exam that will allow her to determine at what stage your pregnancy is and if everything is progressing properly. These tests are covered by insurance, but can be expensive because you are paying not just for the test itself, but the diagnostic element as well as doctor and location fees. Wondering how much are pregnancy tests can mark a thrilling beginning so it is important to choose wisely.