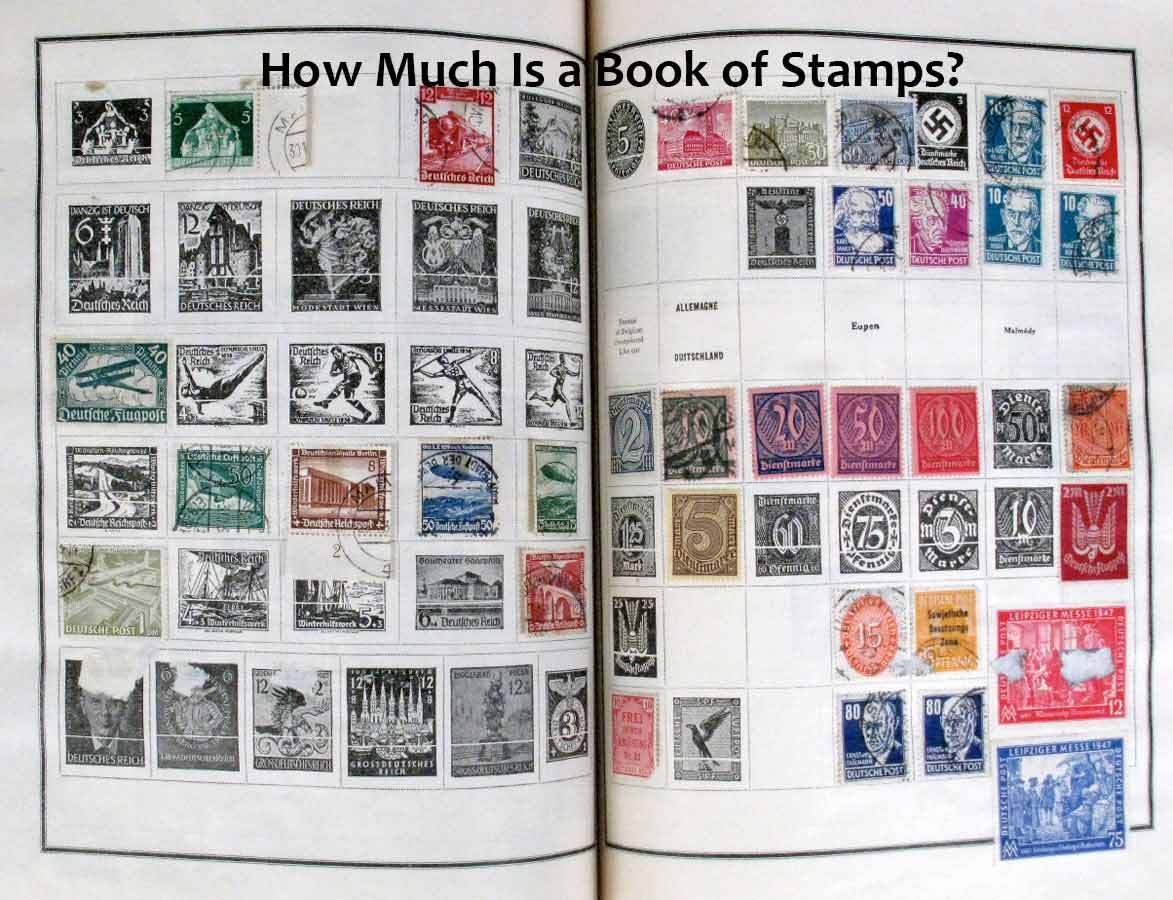 If you are wondering how much stamps are right now, we've got you covered. We have all the prices listed below ranging from a single stamp up to an express mail package. If you are sending just a single first-class letter in the US, then that's easy: it costs $0.45 right now. However, there are a number of factors to consider to really answer: How much does it cost for a stamp? Some of those considerations include, where are you mailing the letter to, how large is the letter, is it a package, or how quickly do you need it to arrive? I am going to cover some of these issues below.
Before I dig into the more analytical information for the costs associated with stamp, I realize that you just may be looking for some quick information. So, here is a quick chart showing the current costs of various stamps and package costs when sending mail through the United States Postal Service (USPS):
| | | |
| --- | --- | --- |
| Stamp or Package Type | Cost at Post Office | Online Cost |
| First Class Stamp | $0.45 | $0.45 |
| Media mail (2-8 days) | $2.41 | N/A |
| Priority Mail Flat Rate Boxes and Envelopes (2 – 3 days; no weighing) | $4.95 | $4.75 |
| Parcel Post (2-8 days) | $5.10 | N/A |
| Priority Mail (2-3 days) | $5.10 | $4.80 |
| Express Mail | $13.95 | $12.96 |
| Express Mail Flat Rate Envelope (Overnight) | $18.30 | $17.40 |
Source of costs: USPS – Compare Services
So, if you are looking to send a first-class letter via USPS, then your cost today is:
$0.45
(Please note: On January 22, 2012 the price of a first class US stamp will increased from $0.44 to $0.45)
History of Stamp Costs
The first post office was set up in Boston in 1639. So mail delivery has been around on the American continent for a long time. However, the price of sending a first class piece of mail has changed dramatically over the years. Here is the price changes of a US stamp since 1975 (all rates are for a 1 ounce letter).
| | |
| --- | --- |
| 14-Sep-75 | 10¢ |
| 31-Dec-75 | 13¢ |
| 29-May-78 | 15¢ |
| 22-Mar-81 | 18¢ |
| 1-Nov-81 | 20¢ |
| 1-Oct-83 | 21¢ |
| 17-Feb-85 | 22¢ |
| 3-Apr-88 | 25¢ |
| 3-Feb-91 | 29¢ |
| 1-Jan-95 | 32¢ |
| 10-Jan-99 | 33¢ |
| 7-Jan-01 | 34¢ |
| 1-Jul-01 | 34¢ |
| 30-Jun-02 | 37¢ |
| 8-Jan-06 | 39¢ |
| 14-May-07 | 41¢ |
| 12-May-08 | 42¢ |
| 11-May-09 | 44¢ |
| 17-Apr-11 | 44¢ |
| 22-Jan-12 | 45¢ |
Source: http://www.akdart.com/postrate.html
How Much is a Book of Stamps in 2012?
If you are looking to buy a book of stamps, here's a quick calculation for you. A regular book of US stamps has 20 stamps in it. So, at the current price of $0.45, a book of stamps will cost you $9.00 (plus tax of course). Before the price of the stamp increase 0n January 22, 2012 from $0.44 per stamp, the cost of a book of stamps was $8.80.
Where to Buy Stamps?
As you many know, there are several places in the "real world" where you can buy your stamps. Obviously, you can pick up any stamps you need at your local post office. However, you can also pick up stamps at many other retail locations such as your local grocery store or even your banks ATM machine. There are lots of different location that will sell you books of stamps.
However, did you know that you can also buy stamps online?
You can pick up a book of stamps (or more) online at the USPS website here: Buy Stamps Online. In addition, you can also go to Stamps.com to get all of your stamp needs. Both of these online stores allow you to actually buy packing slips for larger packages and make the purchase online and print the package slip right from home. This can help you to save significant time as you will not be required to wait in long lines at the post office. Just weigh your package, buy the required postage, and print from your home computer. Then you just need to drop it off at the post office (without waiting in line), or you can actually schedule a time for pickup from your doorstep if you meet certain requirements.
Weight Considerations
One stamp is worth one ounce. So, if you are wondering how heavy a letter can be with 1 stamp, that's the answer – 1 ounce. As the chart shows above, the various different package types each have their own weight limits. However, for a basic letter its 1 ounce (which is equal to right around 4 sheets of paper). If your envelope is over 1 ounce you can simply add more stamps to make sure it gets sent.
Each additional ounce after the first 1 is $0.20 cents extra. If your letter is 2 ounces or less, the cost of mailing it is $0.64. If your letter is 3 ounces or less, the cost is $0.84. If your letter is 3.5 ounces, then the cost is $1.04 cents (notice the deviation). This is the maximum weight allowed by the USPS for a regular letter. If your piece of mail is over 3.5 ounces, then you will need to upgrade to a different mailing type (see the chart above for ideas).