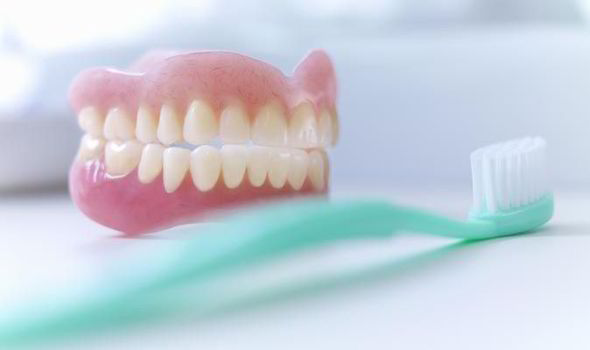 Today there are a lot of people who have problems with their teeth. Sometimes they can be treated, but sometimes it is too late. Tooth loss is always unpleasant thing and you have to overcome it.
Most missing teeth are replaced with dentures. Dentures (or false teeth) are removable replacement for missing teeth that are used by people for both their functional and esthetic benefits. They can also be used for replacement of all teeth as well as few teeth.
What Are Dentures?
Dentures are removable replacements for teeth that are missed. They are called permanent dentures as it is not necessary to screw them into the jaw. They are usually made of acrylic resin that is elastic and comfortable for wearing. Sometimes porcelain or metal are added for better structural support.
Sometimes dentures can help people to maintain a confidence that may be lost because of missing teeth. The ability to eat unhindered can be regained as well.
They strengthen muscles that control your expressions and emotions, remove pronunciation defects caused by missing teeth.
Types of Dentures
There are two main types of dentures:
Complete dentures can be divided into two types: conventional and immediate. Their main distinctive feature is that conventional dentures are placed in few weeks after the removal of all teeth, and immediate dentures are placed immediately after the removal of all teeth, because a doctor prepares them in advance. But immediate dentures have one disadvantage: more adjustment is needed to fit them properly.
Partial dentures are also called bridges. They are usually used when a person has one or several natural teeth. A permanent bridge replaces missing teeth putting crowns on them.
Dentures Alternatives
Many people have problems with their teeth. Today not everyone can afford to have expensive dental implants instead of dentures that are less expensive.
Dental implants that are the alternatives of the dentures, are cylindrical metal screws that imitate the form of teeth, made of biological inert materials (titanium, zirconium and alloys) and which are surgically screw into the jaw bone. But this procedure is very expensive.
How Much Do Dentures Cost?
First of all, you should remember that if you have a medical insurance, it may cover all your expenses. If you have it, check if it can cover dental costs.
Denture cost without insurance will vary depending on the different factors: quality, difficulty and a doctor's work. The prices are usually between $500 and $2500 per lower and upper arch.
Pros and Cons of Dentures
Sometimes it is very difficult to make a right choice, especially when someone says you that this is great and someone else dislike it. Permanent dentures have their positive and negative sides.
Advantages:
They are less expensive than implants.
You will have a beautiful smile.
They have the same force for biting as implants.
They help to correct you problems with pronunciation, chewing and even speaking.
Disadvantages:
At first you may feel discomfort.
Removable bridges are usually unstable and loose.
They will not serve you a lifetime, but if you take care about them they will serve very long.
All the time you should take care about them, keep personal hygiene and remove when it is needed.
Before you decide to make dentures, consult with doctor and he or she will help you to come to right decision.
If you have missing teeth, fell uncomfortable when smiling and eating, don't have enough money for expensive implants, then dentures are just for you!