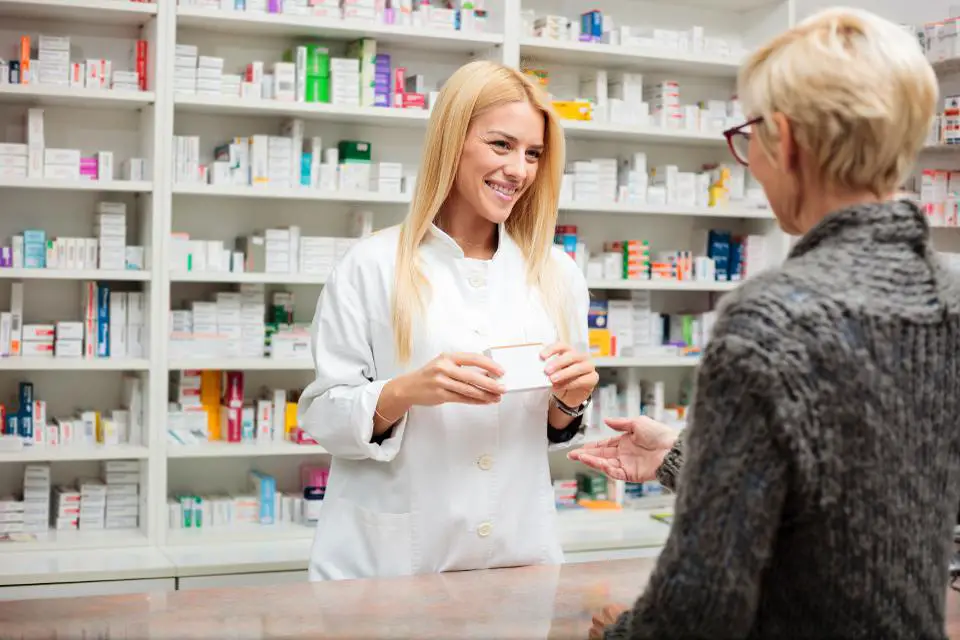 For people who are interested in becoming a pharmacy technician, it is important to know how much the job pays. According to July 2011 statistics, the average wage of a pharmacy technician is about $34,000 in the United States. Aside from the fact that it is indeed a high paying job, candidates who wish to become a pharmacy technician should know the requirements and skills needed to get into this type of career. The salary of a pharmacy technician also depends on the tasks and responsibilities involved in their job.
Nature of the Job
Pharmacy technicians assist pharmacists in a lot of ways. Some of the tasks that there are assigned to do include taking patients' prescriptions and ensuring that there are properly administered and accurate. They are also responsible for counting pills, rotating medications and printing prescription labels. Pharmacy technicians should also have good communication skills, as they will be dealing directly with patients and might need to answer questions about their medications. In general, it is also the duty of a pharmacy technician to ensure that the pharmacy is operating efficiently.
There are a number of different places where a pharmacy technician can work. They can work at hospitals, hospices, pharmacies, nursing homes and assisted living facilities. There is an increasing demand for this type of job, as the need for pharmacy technicians grows every day.
Hourly Rate
An entry level job in this field can pay anywhere from $8 to $10 an hour. The average pharmacy tech makes roughly $14 per hour. An experienced and certified pharmacy technician makes anywhere from $18 to $20 per hour. As a person becomes more skilled and incurs more experience on the job, his or her salary grows.
Employment and Wages
There are 333,500 people employed as pharmacy technicians in the United States with a mean hourly wage of $14.10 and a mean yearly salary of $29,330. With these statistics, the lowest ten percent receives an hourly rate of $9.54 with a yearly salary of $19,840, and the highest ten percent receives $19.57 per hour with a yearly wage of $40,710. On average, the mean hourly rate of a pharmacy technician is $13.65 with a mean yearly salary of $28,400.
Some of the places that pay pharmacy technicians top dollar are health and personal care stores, hospitals, merchandise stores, and grocery and department stores.
Geographical Considerations
California has the highest number of employed pharmacy technicians at 29,270. Jobs in the state of California offer an hourly mean wage of $17.92 with an annual mean wage of $37,280. Next on the list of states with a highly concentrated number of pharmacy technicians is Texas with 27,860 employed and an annual mean wage of $29,920. In Florida, 20,060 pharmacy technicians are employed with an annual mean wage of $27,890.
There are also some locations with a low concentration of pharmacy technicians. In Alabama, only 6,390 technicians are employed with an annual mean wage of $24,810. In Kentucky, 6,790 pharmacy techs make an annual mean wage of $24,920. West Virginia has the lowest number of jobs with only 2,940 pharmacy technicians and an annual mean wage of $24,020.
The top five highest paying states for pharmacy technicians are Alaska with an average hourly rate of $18.85, Washington with $17.93 an hour, California with $17.92 per hour, Hawaii at $16.79 an hour and the District of Columbia at $16.75 per hour.
Other factors
A lot of people are shifting careers and want to be pharmacy technicians because of the decent pay that the job offers. Salaries may vary according to the experience of a candidate. They may also vary depending on how large an employer is. Salaries may also be dependent on job location, skills and the level of training and experience.
Salary Increase
Just like any other profession, certifications and training will help increase a worker's salary. While it is true that there are pharmacy technicians who have secured their jobs only with a high school diploma, a certified pharmacy technician who has taken an educational course and passed the exam will be paid a lot more than entry level job applicants. Pharmacy technician certification can bring more value to a career and increase job opportunities and salaries.
There are a number of training programs for pharmacy technicians to choose from. A basic training program can be completed in the span of two years. Although these programs are offered in most colleges, there are also distance learning options available for people who want to train at home. Online colleges that offer pharmacy technician certification are also available for busy people. Some states are discerning and only accept certified pharmacy technicians, while other states are more lenient.