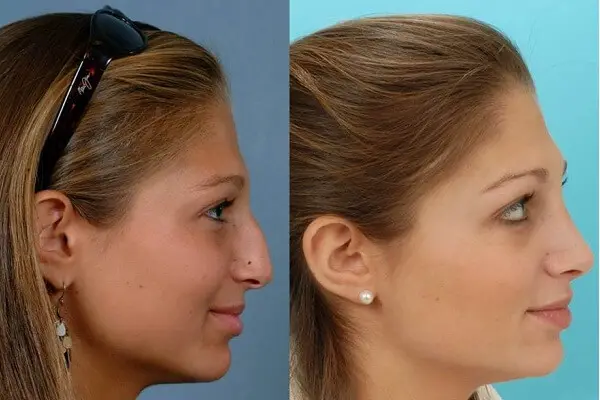 For many people, it can be difficult to feel good about themselves because of the way that their nose looks. Thankfully, rhinoplasty is a procedure done by many plastic surgeons to correct the shape and size of the nose so that it is more proportionate to the face. While many individuals benefit from having rhinoplasty done, it is imperative that you take all costs into consideration before you go for this particular procedure. By choosing the right plastic surgeon, you will find that it is easier to afford this procedure when you finally have it done by a qualified and board certified specialist.
The Costs Associated with Rhinoplasty
Rhinoplasty, which is commonly referred to as a nose job, is normally not covered under most health insurance plans. This particular procedure is considered cosmetic, and so your insurance company will not cover the procedure. The only time that rhinoplasty will be covered is if it is necessary for your respiratory health or if you have suffered an accident that has distorted the shape of your face. Before going for this surgical procedure, it is important that you discuss your options with an insurance company to determine if you are eligible for coverage.
The average cost of rhinoplasty in America is $4,500. This price covers all of the surgical supplies and the surgery itself. As with any average price, this cost will differ from state to state and surgeon to surgeon. There are many surgeons out there who will overcharge for rhinoplasty simply because they are more experienced than others and feel that their experience grants them the right to charge more. Before booking your surgery, it is important that you visit several surgeons in your area to see what each of them offers and charges for their services.
It may be beneficial for you to know that many plastic surgeons will allow their patients to go on payment plans for their procedures. This means that your $4,500 bill can be divided into smaller payments that are easier for you to afford. Most surgeons' offices will have a payment specialist on duty for you to speak with if you are thinking of making use of one of these payment plans for yourself. In most cases, a payment plan will make the entire procedure a little more easy to afford.
Finding and Speaking with a Plastic Surgeon
Now that you are familiar with the price associated with rhinoplasty, it is important that you find a good surgeon in the area. You should always look for a plastic surgeon who is board certified. Board certified surgeons need to follow stricter guidelines and protocols than others, which means that your surgery will be safer and cleaner overall. You should never have plastic surgery done by a doctor who is not board certified and who is not a plastic surgeon trained in rhinoplasty.
You can find more information on doctors available in your area by going online and doing a little bit of research. You may even find patient reviews online that will give you an idea of what others are saying when it comes to a specific plastic surgeon. You will normally need to go into the surgeon's office for a consultation before you can get a price for the rhinoplasty that you want to go for. Some offices will disclose their prices over the phone, but the majority of them will want you to come in for a consultation before saying anything about costs to you or to a relative who has gone with you.
Do not be afraid to compare different plastic surgeons before making a decision on just one of them. Some doctors may make you feel uncomfortable while you are with them, and this is a sure sign that you should continue looking for someone who suits your needs a little more. You should feel completely comfortable and relaxed around your plastic surgeon at all times. The procedure you are going for should also be explained fully to you before you have made any decisions to go for it.
Looking Your Best
While rhinoplasty can be expensive, you may be able to reduce costs by comparing different surgeons. As stated before, most cosmetic procedures are not covered by insurance companies. This means that you will need to pay for the entire procedure yourself all at once or through a payment plan that you have devised with the surgeon's office. While the price of rhinoplasty may scare some individuals, it is imperative that you remember just how beneficial this procedure can be for your self-esteem and confidence on a regular basis. In some cases, rhinoplasty is even needed to correct major facial disfiguration if you were recently involved in some type of accident that left this damage.