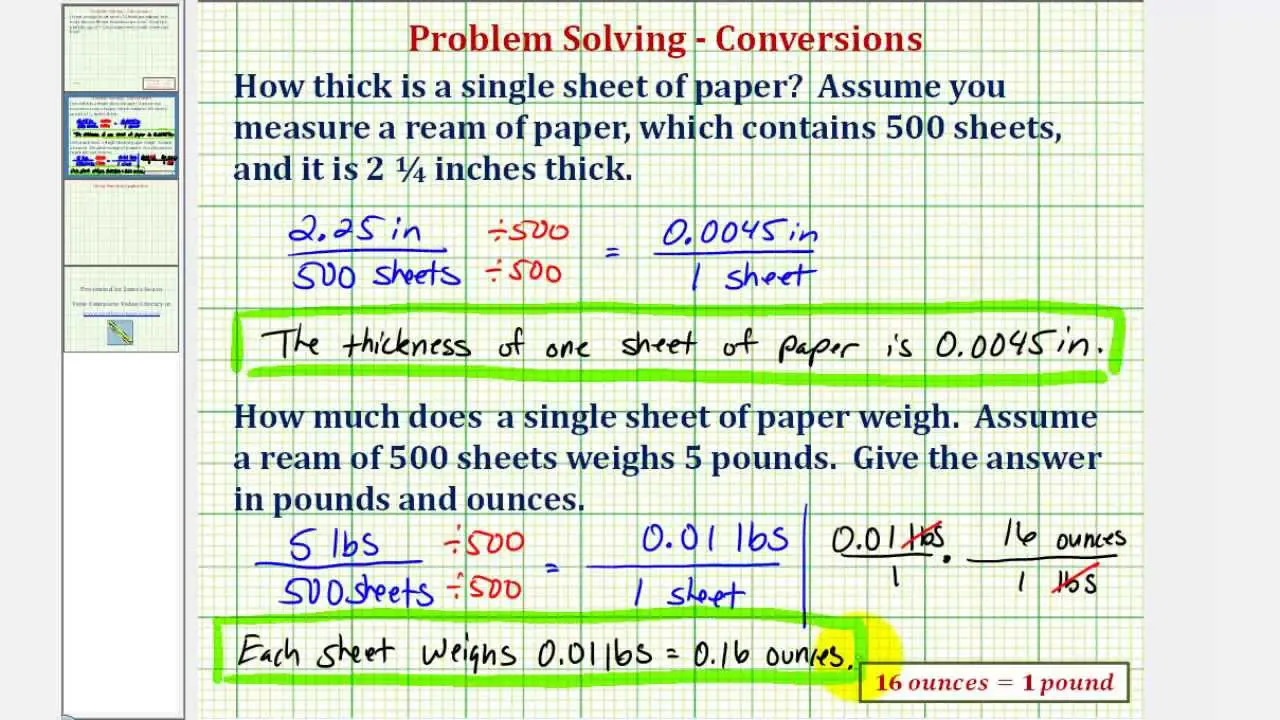 So, you have something ready to mail. It is several pages long and has been folded nicely into its properly addressed envelope. Now you're wondering how many stamps to put on it. Your answer lies in knowing the answer to these two questions: How many pages are you sending, and how much does each piece of paper weigh?
Maybe you and your girlfriend attend different schools in different states. After three years of a long-distance relationship with fabulous holidays, spring breaks, and summer vacations sprinkled in among the months apart, you are ready to move things into a more serious direction as graduation approaches after this term.
The two of you are sending email, chatting, and sharing all sorts of pics, videos, and links throughout every single day now, but you want to do something that stands out from the norm. Maybe you've read a lot lately about the romantic love letters of an age gone by, when people took out paper and pen to compose expressive pages of prose to their beloved.
You've decided that this is what you will do to make an impression on her. Who knows? Maybe this will begin a paper correspondence between the two of you that will be saved and treasured. Your children or grandchildren may find them one day and be so impressed that they publish a book of love letters that becomes a best seller.
Sample Sentiments
For now, however, you need to write the first letter and mail it to her. If you're not sure where to start, consult the classics you've been reading about lately. One good example is the love letters written from Napoleon Bonaparte to Josephine. You might rephrase, using your own words, a line from his July 17, 1796, letter, which reads:
Incessantly I live over in my memory your caresses, your tears, your affectionate solicitude.
Or, you might make something new from this line in Robert Browning's November 17, 1845, letter to Elizabeth Barrett Browning:
(B)ecause I want all of you, not just so much as I could not live without
And his November 28, 1845 letter:
I would not be ashamed of my soul if it might be shown you,—it is wholly grateful, conscious of you.
Maybe include a simple echo of the sentiment she wrote him the evening before:
You have come to me as a dream comes, as the best dreams come.
Winston Churchill's letter to his wife, Clementine, dated January 23, 1935, might provide inspiration for your valediction:
With tender love from your devoted,
All of these are great examples, excellent starting places for your own ideas, but be sure to use your own words, always, for you do not want to be discovered plagiarizing your love letters.
Putting It Together
Once you are ready to write, you'll compose a few drafts, maybe on your computer, but then you have to put it to paper. Almost as important as what you write is the stationery you will use. Here are a couple of quick examples, and a question to help you choose: How steady is your handwriting?
Stationery from Crane Co. (left) and The Leland Pen Co. (right).
If you tend to run up or down hill as you write, a lined paper should be your choice, like this matched set from Crane & Co. Should you feel that the lines are not needed, you might go with a set like this one from The Leland Pen Co. Of course, there are many others available, but the picture below gives you an idea of what it might look like.
Mailing It
Matching envelopes come with your stationery set. Now, you want to choose the stamp. Yes, I said choose the stamp. Sure, you could peel and stick the typical forever stamp you picked up four or five years ago in the top right corner of the envelope, but does a flag – even one as lovely as Old Glory – really express what you you're your loved one to see when she first holds your letter in her hand?
The U. S. Postal Service has a first class forever stamp for every one and every need. For pure romance, the quilted heart can't be beat, but maybe you want to reflect the season of the year with a Snowbird in the Snow, or bring memories of summer break with a scene from Soda Fountain Favorites. If the two of you enjoy old movies, especially Casa Blanca, you might choose the Ingrid Bergman issue.
This is when you have a practical need to know how much a piece of paper weighs. A first class stamp provides postage for an envelope weighing up to one ounce. If your letter and envelope weight more than this, you will need additional postage stamps that may clutter or otherwise detract from the initial presentation the front of your envelope is intended to make.
When you do not have access to a scale and cannot get to the post office, you are left with two options: Take a wild guess, or do the math. When you take a wild guess, your risk having too little postage. Your letter may be returned to you or be presented to the recipient with an embarrassing "postage due" notice.
The key to making sure of this without wasting postage is to know how much a piece of paper weighs. Quickly, you check the packaging in which your stationery came. If you are using the Crane package, the paper weight is marked as 32 lb.; the Leland is 24 lb. You can tell by picking up a sheet of your stationery that it weighs no way near this much. What do those weights mean?
What Paper Weight Means
I can help you with this because, when I took a course in graphic design, the course was so thorough that we even learned how to do old-time typesetting, letterpress printing, and all about paper, including how to choose it, size it, and cut on a cutting press.
In a full-service print shop, paper almost always begins as a 17 x 22 piece of paper which is identified by type, weight, and color. Usually, the heavier the weight, the thicker the piece of paper will be. There are some exceptions to that rule, but 99% of the time it is true. The full sheet of paper may be cut or trimmed into four standard 8-1/2 by 11 inch sheets or into eight 8-1/2 by 5-1/2 sheets, or down to sixteen 4-1/4 by 5-1/2 note size sheets, or whatever size is needed for the job.
A ream (500 sheets) of 17 x 22 inch sheets of basic bond paper weighs 20 lbs. The final size of the paper does not matter. Whether it is legal size (8.5 x 14 inches), letter size, (8.5 x 11 inches), or standard A6 (roughly 4 x 6 inches), its labeled weight is always 20 pounds.
The same is true if you are using 24 lb. bond for a resume or 32 lb. bond for a brochure. The paper weight listed for a single sheet of paper is determined by the weight of the 17 x 22" 500-sheet ream. That may sound extremely unhelpful for what you want to know right now, but it isn't. In fact, it's one of the two pieces of information you need to get your answer.
How Much?
To calculate the weight of a single piece of paper, you have to know two things: The size and weight of the paper. The size of the paper helps you determine how many sheets came out of that weight.
As discussed earlier, standard bond paper weight is 20 pounds. This is the paper you will probably find in a printer or copier. It is what most offices have on hand for general use. Because this paper weight is so commonly used, I will use it for the basic answer to our question.
Since this standard bond paper is labeled as 20 lb. paper, we know that one full ream (500 sheets) of 17 x 22 inch paper weighs 20 pounds. Now we need to know how many sheets came out of the 20 pounds.
Standard paper size is 8-1/2 by 11 inches, so again, we will use the standard. As seen in the diagram above, we can cut four pieces of this sized paper (8.5 x 11 inches) from that 17 x 22 inch sheet. To get the total number of standard sheets in a ream, then, we multiply 500 by 4, to get a total of 2,000 standard sheets in a full ream.
Next, we divide the 20 pounds by the 2,000 sheets for our answer: One sheet of standard size, standard weight paper weighs .01 pound, or .16 ounce (which converts to roughly 45 grams).
Now we will apply that to determine what a sheet of your stationery weighs.
If you have the Crane package, you are using half sheets of 32 lb. paper. There are eight half sheets to the 17 x 22 original form of the paper, so we multiply that by the sheets in a ream (500) for a total of 4,000 sheets. Divide 32 pounds by 4,000 sheets and the answer is that one sheet of your Crane stationery paper weighs .008 pounds, or .128 ounce.
If you chose the Leland Pen stationery, you are using a full standard sheet of 24 lb. paper. Each sheet weighs .012 pound or .192 ounce.
Your envelope will weigh about the same as a piece of standard size paper. This means that a one ounce stamp will successfully mail about six of the half-size Crane sheets in a matching envelope or four of the full-size Leland Pen sheets in their envelope. Chances are good that your first handwritten love letter will fall well within these limits.
However long your letter or other documents, now that you know the secret to determining how much a piece of paper weighs, you need not fret lack of a postal scale or trip to the post office. You can easily calculate know whether or not your envelope falls under the one ounce limit a first class stamp covers.