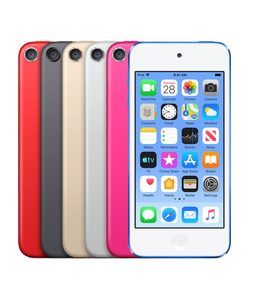 Pick an iPod model before knowing the cost
An iPod has a lot of models and sizes, so if you're asking "how much does an iPod cost?" you have to be more specific than that. There's an iPod touch, iPod shuffle, iPod nano, iPod classic, there are even different generations of iPod. If you want to know the cost of a specific model of iPod, here is a breakdown.
The new iPod shuffle with the VoiceOver feature costs $79. With the 4GB memory, 1000 songs you can put in it, and the cool new technology of iPod, this is a pretty good deal. The VoiceOver makes the iPod shuffle talk to you. Because the iPod has no screen, for you to know the song and artist is by pressing a button and it will tell you the name of the artist and song. It can even give you the playlist's name.
The iPod nano costs $149 on 8GB and $199 on 16GB. If you ask me, the 16GB is more logical to buy, because of all the memory and the relatively small additional amount of $50. With the iPod nano, you can store up to 2,000 songs with the 8GB and 4,000 songs on the 16GB. The nano also comes in a variety of yummy colors to fit your personality.
The iPod classic costs $250 with 120GB of memory. The iPod classic is much wider and heavier than the nano, but still it's rocking with features so you won't really mind the weight of it. And with a big capacity, you can store up to 30,000 songs in it. You can also watch movies and videos in it, and stock up on games like Monopoly.
The iPod touch costs $229 for the 8GB, $299 for the 16GB and $399 for the 32GB. It's the newest addition to the iPod family, weighs much lighter than the iPod classic, but has a bigger screen and bigger capacity. So you can enjoy music, more movies, and much more features. Of course, because of this, it's also the priciest of the iPod family. Now that you know how much an iPod costs, what will be your choice?