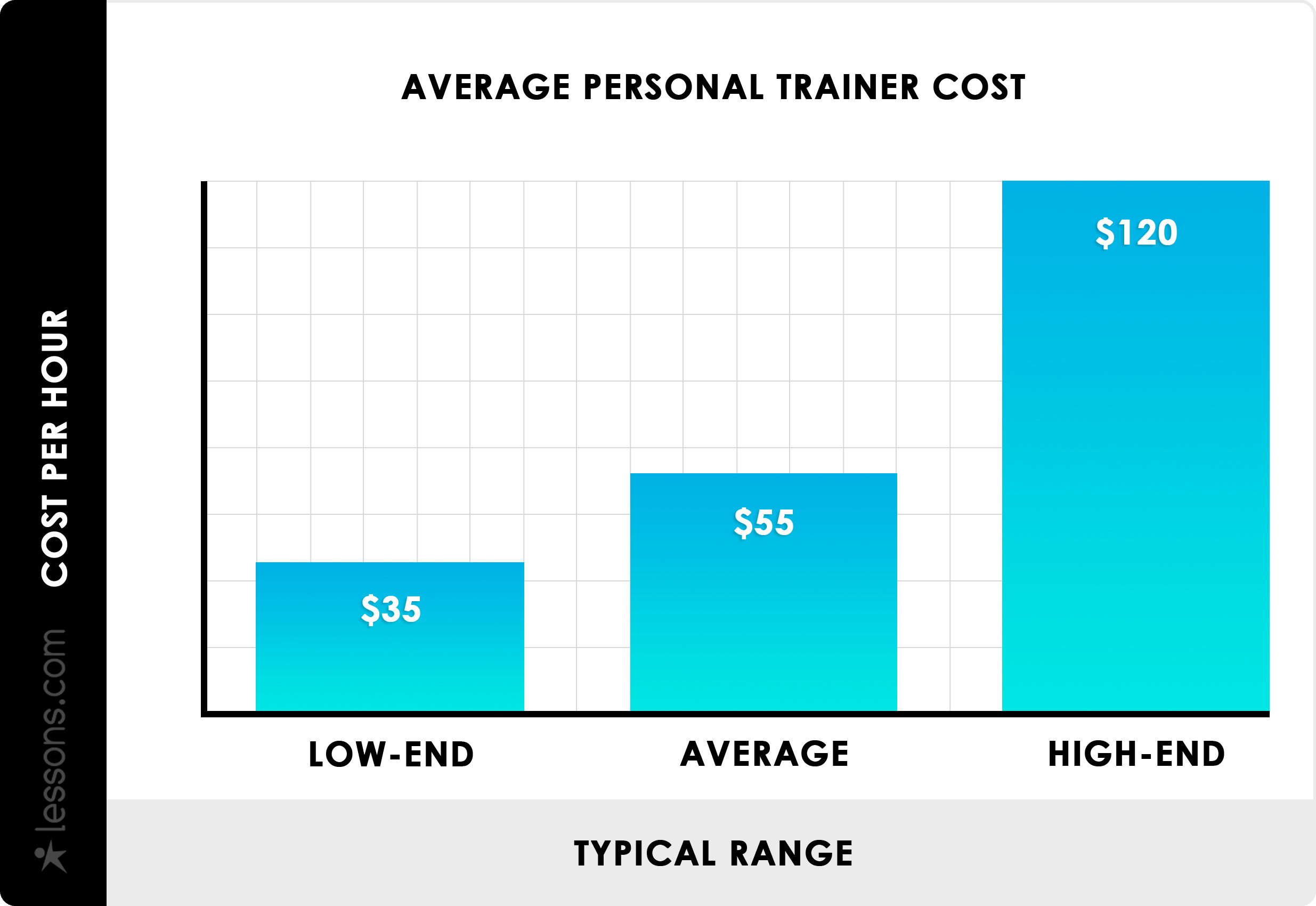 If you are looking to start a workout program but are not sure how, then hiring a personal trainer might be your best option. Good personal trainers will teach you how to safely perform each exercise, personalize your workout routine based on your goals, and most importantly, keep you motivated to stick to your exercise plan. However, good personal trainers come at a price, so here are some guidelines so that you know what to expect in terms of pricing for a personal trainer.
The first consideration is geographic location. A personal trainer in Arlington, Virginia (Washington, DC suburbs), for example, is going to charge more than a trainer in Roanoke, Virginia (southern Virginia), simply due to the cost of living being higher in Arlington than in Roanoke. A trainer in Arlington may charge $75 per hour, whereas a trainer in Roanoke may charge $40-50 per hour. If you live in an area where you have a lengthy commute to work, like many people in the Washington, DC area do, it might make sense to shop for a trainer both near your home and near your work location and figure out where you can get the best price.
Another consideration is the physical location in which the trainer works. There are three types of locations to consider: 1) a gym, 2) a studio, and 3) in-home. Gyms charge in the $75 per hour range, with the personal trainer receiving a portion of those fees and the gym receiving the rest. Studios charge a bit more, in the $90-100 per hour as they provide a more private environment for clients to workout in. Finally, in-home trainers will typically charge around the same as trainers in a studio as they have to travel to their clients' homes and cannot train as many clients due to the time lost traveling from home to home.
A third consideration is the deal that you make with the trainer. A trainer may charge you $75 per hour, but if you are willing commit to a long-term package, for example a three month package for three sessions per week (or thirty-six sessions total), then the trainer may be willing to come down to $65 per hour, which is a savings of $360 over the course of the contract. Trainers appreciate the security of package deals, and as a result, the longer term package you are willing to commit to, the better the price you can get.
A fourth consideration is the quality of the trainer. First, check to see whether the trainer is certified by an accredited body. Some trainers who are not certified may offer very low rates, as low as 50%-75% of the average rate in a given area, but these trainers should be avoided as they do not offer the technical know-how of certified trainers. However, the more qualified and experienced the trainer is, the more you can expect them to charge. For example, a trainer who has just earned a certification and never actually trained anyone can charge in the $30-$40 per hour range. On the other hand, a trainer with a Bachelor's Degree in Exercise Physiology, a certification from the National Strength and Conditioning Association (NSCA) and has 10 years of experience with an established client base can charge in the $90-$100 per hour range.
Many personal trainers also offer semi-private instruction which can bring down the cost for you individually. For example, a trainer that charges $65-$75 per hour for a private workout may charge $100 per hour for a workout for a session with 2-3 clients. That can drop your individual cost to $50 per hour for a 2-person workout or even just $33 for a 3-person workout. The trainer earns more money for the same hour and you benefit from the lower cost and the camaraderie that can come from working out with your friends.
A good trainer will teach how to exercise safely, put a quality workout regimen together for you, and keep you motivated to stick to the routine. Shop around for the right personal trainer and situation that fits your needs. Talk to the trainer and check their references as you would for similar types of investments. Many trainers will give you a free or discounted session or two so that you can get a physical assessment of your current abilities and see whether their workout style is a good fit for you. Consider the location where you live and work to see where you can find the best prices and the qualifications and experience of the trainer before you commit to a long-term package.