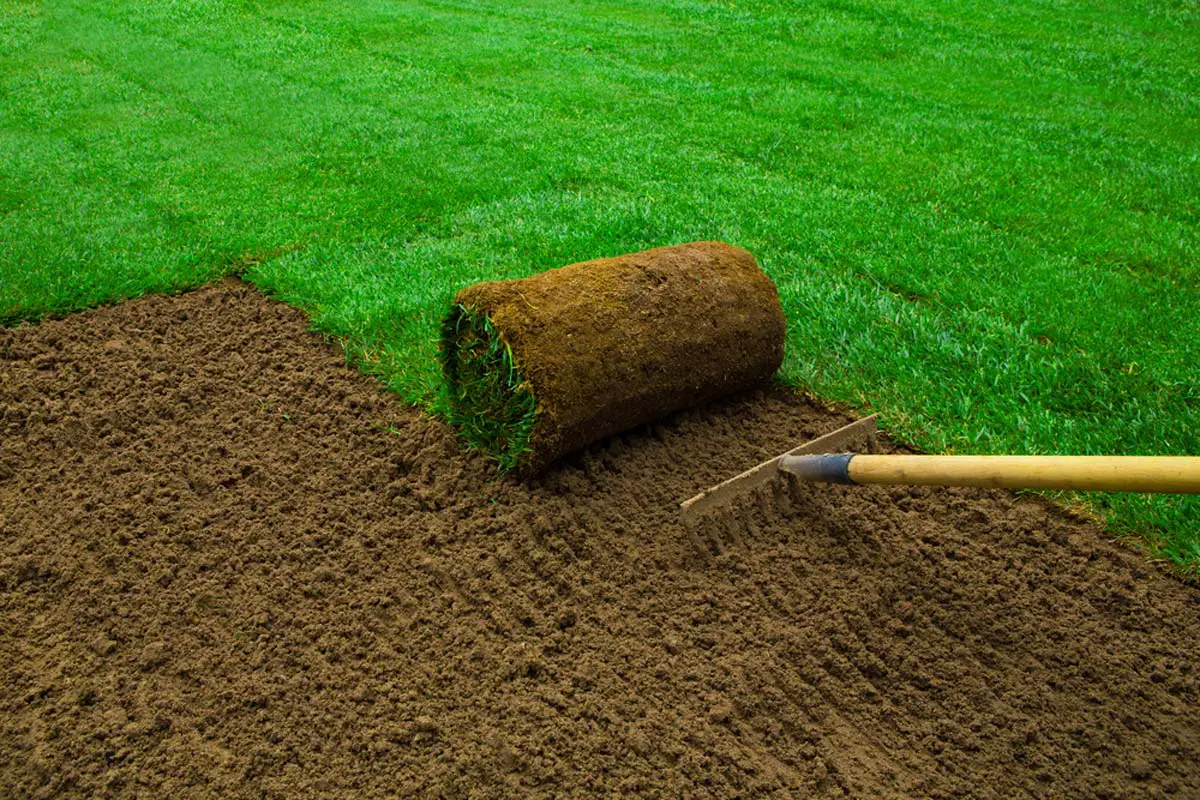 Sod Installation Drawbacks and Benefits
Sod is the best solution for bare and dead lawns. By laying sod, homeowners get instant lawn. This method is perfect for those who have just moved into a new house and want to start a new lawn. It is the quickest and the most effective way to make the yard come alive again. Owners may hire professionals to do it, or they can perform the installation by themselves. Laying sod requires skills, time, a lot of energy and a budget. Many people would rather hire experts rather than cutting the roots and the bushes by themselves. Proper ground preparation is a stringent requirement that should be met before laying the sod. Otherwise, sod will die because it cannot grow roots and expand below the ground.
DIY Sod Project Costs
Opting for DIY sod installation may be a little cheaper than hiring the experts, but there are many materials that need to be obtained first. Homeowners can buy sod for $0.14-0.40 for every square foot. The total cost of sods depends on the size of area where it should be installed. In addition, they should also rent a lawn roller for $10 or $15 per day and rotor tiller for $60 to $100 per day. Over seed may or may not be added to it. New sod with the over seed will cost an average of $0.30 for every square foot, while sod without over seed may cost around $0.28.
Aside from the materials, homeowners should allot more money for the purchase of gypsum fertilizer, which may cost approximately $100 per 1,000 square foot. For an average-sized lawn, owners should also prepare for an additional $100 for the mulch. Rake, shovels, stakes and wheelbarrows should be available during the installation.
Professional Laying Sod Costs
Hiring sod experts cost more than DIY projects. If the ground preparation requires a lot of time to finish, homeowners may want to just deal with the extra charges. Cutting trees and bushes and taking out roots can be a lot of work without the proper equipment. A typical landscaper asks for $1.00 for every square foot. However, the rates charged may be even higher, depending on the ground prep work. While contractor prices for sod average $1 per square foot, sod farms can do it at a cheaper price of approximately $0.50 per square foot.
Although hiring professional sod contractors costs more, they can make installing sod a less stressful experience. The only thing owners have to do is look for the most reliable service providers that offer competitive rates. They can finish the project fast and even offer follow-up maintenance services.
Factors Affecting Sod Costs
Sod costs are affected by many factors. That is why homeowners should think carefully before purchasing sod from any source. The location where the product is bought certainly matters. The price of sod is not the same in all parts of the country. When looking for price information, homeowners should make sure they base costs on the specific location where they live.
Quality and grass type are other factors when it comes to buying sod. There are some shops that sell low quality sod at very low prices. This sod cannot live very long and may have already been invaded by fungi. Customers should be very keen in choosing sod that is suspiciously priced. It is best to purchase sod directly from a grower, as they sell good quality sod at lower prices. Otherwise, homeowners may purchase sod from retailers. Buying sod in larger volume can help homeowners save a lot on their sod needs. Usually, growers or retailers offer discounts on big purchases.
If homeowners prefer buying sod from outside their area, they should also consider the cost of delivery. It is highly recommended that homeowners purchase sods from nearby retailers if possible. The delivery fees can quite expensive, especially if the products are heavy. Contractors may also charge more for installing sod in areas like hills and slopes.
Sod Versus Seed Cost
Planting grass seed is another great idea for homeowners who want to beautify their lawns. When it comes to price, seeds are significantly cheaper than sod. The price of seed ranges from $0.06 to $0.10 for every square foot. However, homeowners have to spend more on the water needed, insecticides, pesticides, herbicides and fertilizers. This is because seeded lawns need two years to become fully mature and cover up the entire area uniformly. Homeowners should take good care of the seeds for that span of time. In addition, grass seeds can be easily washed away. Laying sod provides instant results with minimal maintenance as compared to seeding.